Welcome to my website. If you have questions, or would like to purchase artwork, please email me. Thank you, and enjoy! Email Naima.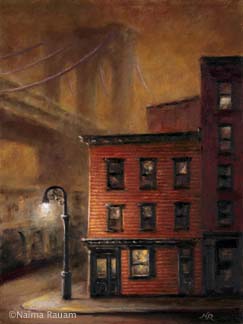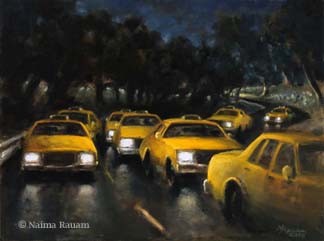 Bridge Cafe   oil, 10"x8"                                                              Taxi!   oil 12"x16"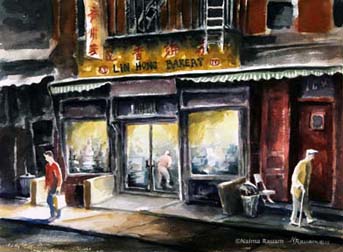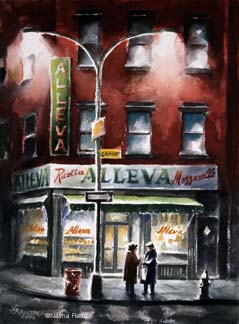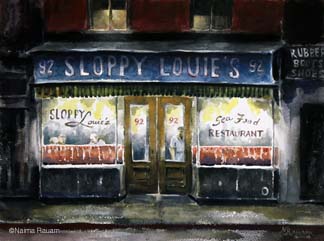 Please email or call Naima at 212-964-8465 for information about these watercolors
In 2014, I painted four panels, each 8 feet high, mounted on the side of a building at the South Street Seaport, on the corner of Fulton and South streets, in the heart of what was once the Fulton Fish Market before it moved to the Bronx in 2005. What better thing to do than to bring back the fishmongers - if only in paint - to their historic neighborhood?